Discover the Ultimate Relaxation with Massage Chairs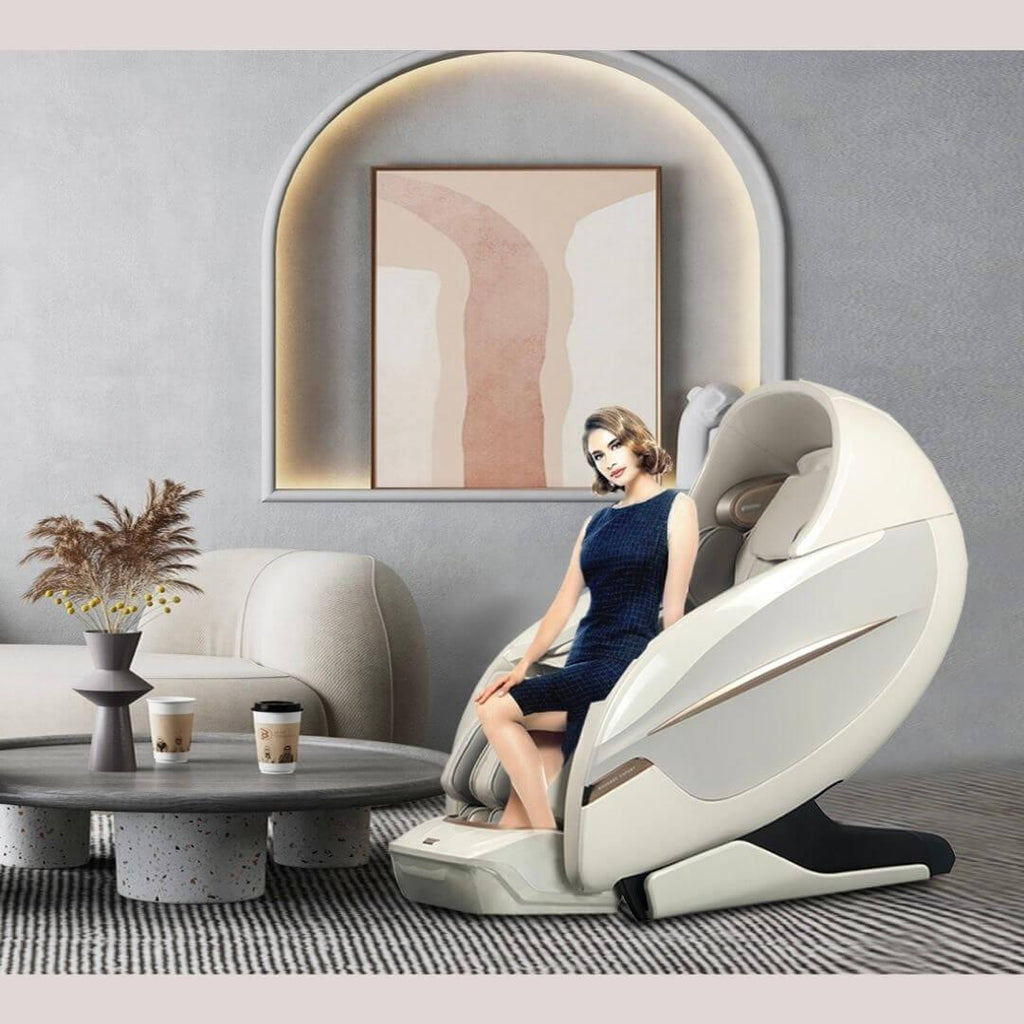 As we grow older, our body experiences more stress and tension, which can lead to muscle pain and discomfort. It can be challenging to find the time and money to visit a professional massage therapist to alleviate these problems. However, there is a perfect solution to these concerns – massage chairs. These chairs offer an incredible level of relaxation and can help reduce stress, muscle soreness, and pain. In this blog post, we will explore what massage chairs are, how they work, and their benefits.
What are massage chairs?
Massage chairs are pieces of furniture designed to imitate or replicate the motions and techniques of a professional massage therapist. They contain various features and mechanisms that help to alleviate soreness, tension, and pain in your muscles and body. A massage chair comes in different designs, from a simple chair with basic massage features to a high-end, sophisticated chair with many advanced features.
How do massage chairs work?
Massage chairs work by using a combination of various massage techniques with mechanical or electrical components. These techniques include kneading, rolling, compression, and tapping. The massage chair's mechanisms work by manipulating and manipulating your muscles, tissues, and joints, releasing built-up tension and stress.
Benefits of using massage chairs
The benefits of massage chairs go far beyond relaxation. One of the main advantages of massage chairs is their ability to ease muscle pain and soreness. A massage chair can also help to improve your posture and enhance your overall sense of well-being. Massage chairs can also help to improve your blood circulation, lower your blood pressure, and decrease your stress and anxiety levels.
Different types of massage chairs
There are various types of massage chairs, and they include Shiatsu massage chairs, Zero-gravity massage chairs, Air compression massage chairs, Heat therapy massage chairs, and Stretch massage chairs. Each of these chair types has distinct features that cater to specific massage needs, depending on the user's preferences and requirements.
Cost and Maintenance
Massage chairs do not come cheap, and their price can range anywhere between a few hundred to several thousand dollars. However, with regular use, they can provide incredible value for money. It's crucial to ensure that you take good care of your massage chair, including regular cleaning and maintenance, to ensure that it lasts for a long time.
Conclusion:
Massage chairs are an excellent investment for anyone looking for ultimate relaxation, stress relief, pain reduction, and improved overall well-being. They offer the best of what a massage therapist can provide, conveniently from the comfort of your home. Additionally, with the many different types and features available, there is always a massage chair that can suit your needs and preferences. Therefore, consider investing in a high-quality massage chair today and reap the numerous benefits they offer!