Relaxation and Comfort Beyond 40 with Daiwa Massage Chairs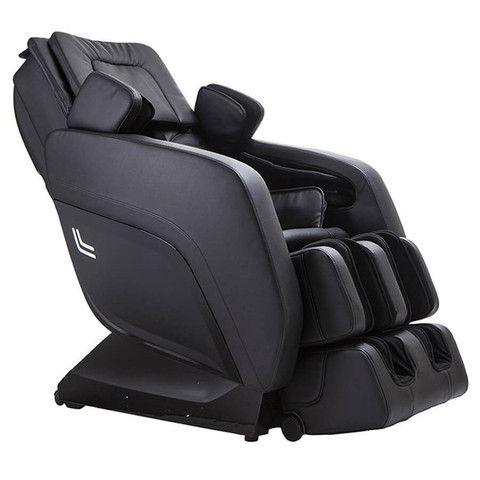 We don't often realize how much strain our bodies go through on a daily basis. Work, household chores, and personal stress can lead to physical exhaustion and pain. As we age, our bodies need more care and attention to maintain our health. One of the most effective ways to care for our body is through massage therapy. And what better way to do so than in the comfort of your own home with a Daiwa Massage Chair!

In this blog post, we will explore the many benefits of massage therapy and how Daiwa Massage Chairs can help relieve your stress and pain, and improve your overall sense of well-being, especially for those beyond 40 years old.
How Massage Therapy Can Help:
Massage therapy is an ancient practice that has been used for over thousands of years to alleviate pain, stress, and promote relaxation. It's a natural way of addressing the source of our discomfort, rather than masking the symptoms with medication.

Massage therapy works by manipulating the soft tissues in our body, such as muscles, ligaments, and tendons. This helps improve circulation, reducing inflammation and soreness. It also helps stimulate the release of natural endorphins, which help alleviate pain and produce an overall sense of well-being.
The Benefits of Owning a Massage Chair:
While traditional massage therapy is effective, it can be time-consuming and expensive, especially if you need regular sessions. This is where owning a massage chair can come in handy. A massage chair is an investment in your health that can save you both time and money in the long run. it's like having a personal masseuse at your disposal 24/7 in the comfort of your own home.

Daiwa massage chairs come with a variety of features to ensure you get a personalized massage experience as per your personal preferences. It can serve different massage needs like Swedish, Shiatsu, and Zero-Gravity massage.
Features of Daiwa Massage Chairs:
Daiwa Massage Chairs come with a wide range of features that cater to your specific needs. Some features that come standard in all Daiwa massage chairs include:

a) S-track rollers that can accommodate different body shapes and sizes, providing an accurate massage experience.

b) Zero-gravity positions that are great for relieving pressure in the spine and improving circulation.

c) 3D Body Scanning technology matches the massage chair's massage to your body's unique shape and contours, giving you targeted massage therapy.

d) Heat therapy, which enhances the massage experience, also helps in providing extra relaxation.
Reliability and Durability:
Daiwa Massage Chairs are made with high-quality materials that ensure the durability and longevity of the chair. The chairs are made with reinforced steel frames that can support different body weights. Daiwa massage chairs come with a warranty, so you can be assured of the product's effectiveness and durability.
Conclusion:
In conclusion, investing in a
Daiwa Massage Chair
is one of the best things you can do for your health and well-being, especially for those beyond 40 years old. The benefits of owning a massage chair, paired with the various features of Daiwa massage chairs, make them a trusted and reliable choice for anyone looking for an effective massage therapy experience.
Take the time to invest in your body and prioritize your health. With a Daiwa Massage Chair, you can enjoy the benefits of relaxation, pain relief, and overall well-being without ever leaving your home.